Starter Relay Kit
Start it up...
Our starter relay kit eliminates a starting problem you may be having with your Indian motorcycle.
Have you ever pushed the starter button and heard only a click or maybe even nothing at all, but your lights were on, the horn was working, and the next time you went to start your bike, everything was fine? If this has happened to you, don't install a new starter and continue to replace relays. Instead, install our relay kit in just a few minutes and put your 'no-start' troubles behind you. Kit comes complete with easy-to-follow instructions.
Fits all 1999-2003 models of Chiefs, Spirits, and Scouts
$71.26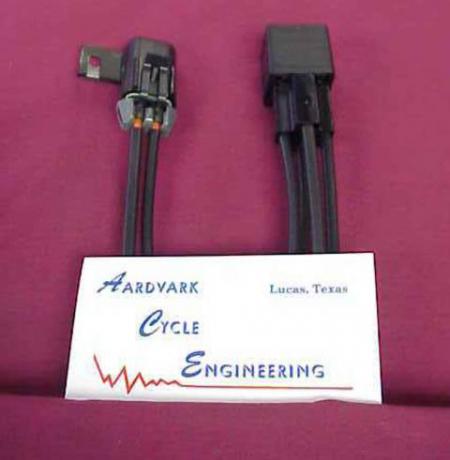 Over 6000 units sold to date.
Below are a few emails we have received about the product.
Starting with 03/13/2012.
I just received the starter relay kit yesterday for my 1999 Indian Chief and canít believe I have spent so much money on this problem. I have had my bike in three different bike shops, replaced my starter, a couple of relays and my battery only to find out that no one could figure out what was wrong. I had stopped riding the bike on trips far from the house due to this dilemma. I wasnít expecting too much from a product I knew nothing about, only took 10 minutes to install and, the best part, cost less than $60. I was amazed when the starter spun immediately when I pressed the starter switch. I am so glad I found you guys. I will definitely be doing more business with you. Thanks.
Kelly Coughlin
Southern Illinois
And again on 06/10/2012.
Hi Mark I just wanted to write and let you know that I finally installed the relay kit I purchased from you a couple months ago for my 03 Scout. I procrastinated about putting it in because I thought it was harder than it was. It took me less than 10 minutes to install it and it worked. After being told by a shop and a friend that I needed to rewire the whole bike ($1000-$1800) it took your $60 part to fix the whole problem. Thank You very much for all your help.
Jay
And the latest 01/25/2015
2000 Indian Chief
I finally got around to putting my starter relay kit on my bike today. I waited until it was winter and I had the bike inside. I was anticipating it to be difficult, but even I had no problem whatsoever! It literally only took 10 minutes. When I went to fire the bike up it turned over immediately with a strong and consistent turn of the starter. It has never started so well since I've had it! Thank you guys for an excellent product.
Jim