94-283 1.4 KW Starter Polished
Replaces Indian Part #94-283 & 94-185.
This is THE replacement starter for your Indian Powerplus Motorcycle
Fits all 2002-2003 models of Chiefs.
We have installed alot of different starters over the years, but these simply work the best!
(Replaces Indian Part Number 94-283 & 94-185).
***2002 Power Plus Chief Models Will Need Additional Coupler.***
$435.75


Other items you might want to order:
-
71-480A Change Out Coupling/ From Compufire To Spyke 1.4
$28.10
-
71-475 Starter Jackshaft Bolt Lock Plate
$2.25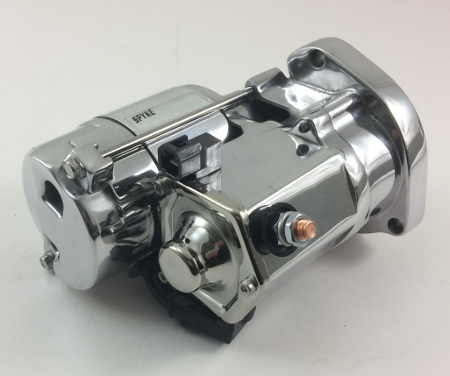 You need the adapter coupler if your starter looks like the one in the photos below.