2009-2012 Chrome Coil Cover Kit
This is our new Indian face coil cover kit for 2012.
These are die cast metal and chrome plated.
This coil cover will bolt directly to the 2009-2012 Chief.
Kit comes with all parts necessary and instructions for installation.
Proudly Made In The USA
TEMPORARILY OUT OF STOCK 08/23/2020
$0.00


The image below is the complete kit with a Chrome cover.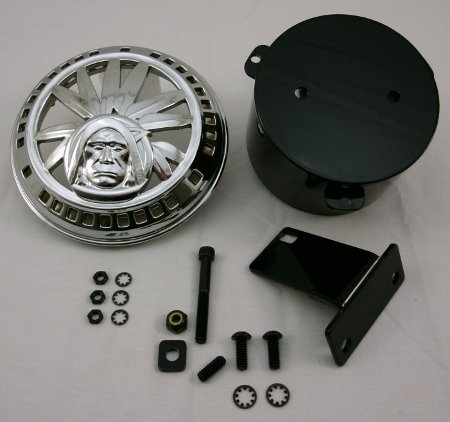 Chrome Cover Views Below