01-858 K&N Air Filter
Replaces Indian Part # 01-858.
Fits all 2002-2003 Indian Chief......
This filter has been designed just for the Indian air cleaner cover, this filter flows more air than the stock unit as tested at K&N. We have been working direct with K&N to develop this replacement filter as we were unable to locate a direct replacement that flowed enough air.
K&N Performance Air Filters are ideal for extended use in dirty and dusty off-road riding and provide clean carburetion even at high altitude. As a rule, no jet changes are required with just a K&N filter element. K&N replacement air filters are washable and reusable and provide high air-flow with excellent filtration
TEMPORARILY OUT OF STOCK 05/16/2021
$0.00


K&N Replacement Air Filter: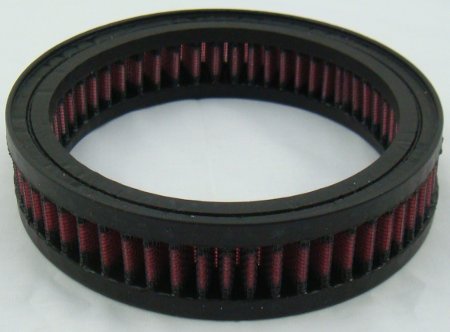 If Your Your Stock Filter Looks Like This: